The Common Mineral Processing Mills
Author: admin Time: 05-25-2015
The ore grinding process is to grind large chunks of ores into reasonable particle size, so mineral processing mills are essential. The common grinding mills are ball mill, pebble mill, rod mill, etc., all belonging to ore grinding equipment. There are many types of mineral processing mills and the most common at home and abroad are ore dressing mill, mineral processing mill, autogenous mill, semi-autogenous mill and rod mill.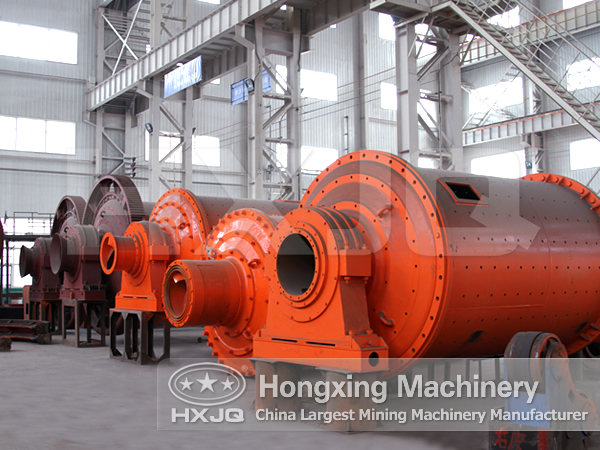 The former four types are conventional grinding mills, by which the ores can shrink to 10 to 25 mm large through two or three stages of breaking and then be fed into the ball mill or rod mill and continue to be ground to the required size. The production practice shows us that each process has its own advantages and disadvantages.
The autogenous mill is one of the most widely used equipment in ore dressing plants. Its biggest characteristic is that the newly mined raw ores or the materials after coarse crushing can be directly sent to it for grinding. When the autogenous mill is at work, ores of different particle sizes are driven by the cylinder wall to do rolling motion. This autogenous mill is a piece of multi-function equipment with both crushing and grinding effect, and it has a big crushing ratio, a dozen times higher than the equivalent ball mill and rod mill.
In the or grinding course of autogenous mill, ores larger than 100 mm can act as the grinding media, while those ores smaller than 80 mm and larger than 20 mm are of poor grinding ability and they selves are not easy to be ground by the large ores. To grind this part of materials, some big steel balls are usually added to the materials, which greatly increases the grinding efficiency. So this type of mill is called semi-autogenous mill. The semi-autogenous mill belongs to cylindrical grinding machine, characterized by heavy load, low rotating speed and large starting torque.
There are still many other common mineral processing mills, such as ball mill, rod mill, attrition mill, vibrating mill, jet mill, and so on.