What Is Cooling Machine?
Author: admin Time: 06-11-2015
Cooling machine is an equipment to achieve cooling effect by means of compressing vapor or absorption circulation. It mainly consists of three interrelated systems: the refrigerant circulation system, water-cycling system and electrical control system.
Single cylinder cooling machine is one of the important equipment in rotary kiln system, characterized by simple structure, high running rate, convenient operation and maintenance, etc.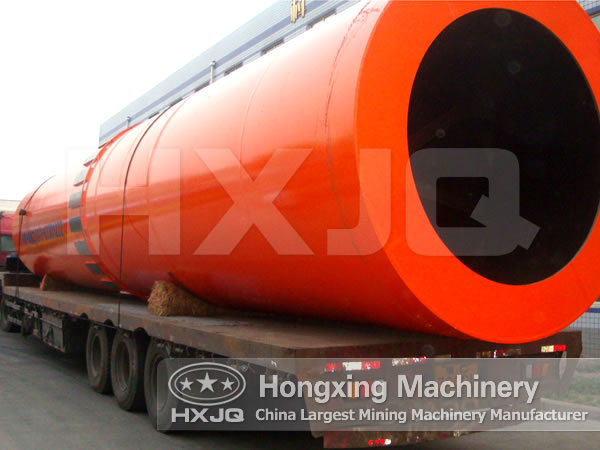 Cooling machine has many types, including single cylinder cooling machine, double cylinder cooling machine, grate cooler, clinker cooling machine, and so on. It's often applied to reduce water content and decrease the grain temperature of compound fertilizer. It also can be used for cooling other powdery and granular materials.
The wide application and good reputation of cooling machine benefit from its outstanding advantages.
1. Improve material grindability.
The clinker getting out of the rotary kiln exchanges heat with air sufficiently through the cylinder rotation, making the raw material cooled down to below 200 ℃, and at the same time improving clinker quality and grindability.
2. Short cooling time.
The cooling machine can improve the lifting board structure and layout form, and adjust the cylinder inclination and rotating speed to increase the contact time of clinker and the cooling air, control clinker's movement speed and give the internal heat of the clinker plenty of time to conduct to the surface, thereby to fully recycling the heat of the low-temperature clinker.
3. Improve thermal efficiency.
The cooling machine will pour the used air all into the kiln as the secondary circulating air, greatly improving the thermal efficiency of furnace.
4. Excellent cooling effect.
When this series of cooling machine is in operation, the clinker will be scattered evenly and repeatedly in the lifting zone, contributing to a sufficient heat exchange between the cooling air and hot clinker.