Can Tyre Mobile Crusher be Use for Coarse Crushing?
Author: admin Time: 03-17-2014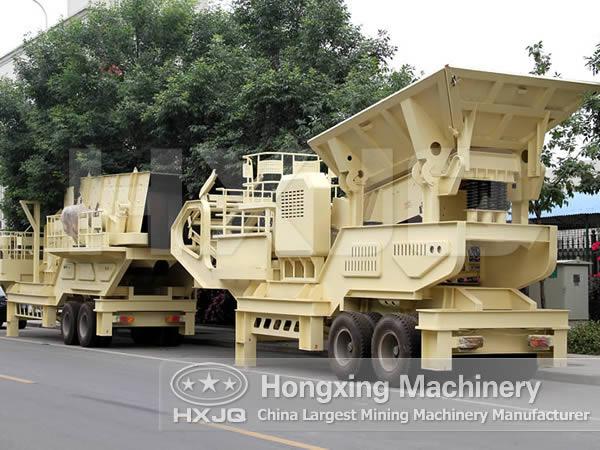 Tyre mobile crusher can be surely used for coarse crushing. Tyre mobile crusher can be divided into coarse series mobile crusher and fine series mobile crusher. Coarse crusher mobile mainly includes tyre mobile jaw crusher and tyre mobile impact crusher.
Coarse mobile crusher has ship type steel framed structure, with low car body chassis and light weight, so that the size of the machine can be reasonably controlled, thus reducing the cost. Compared with single primary crushers, coarse mobile crusher has convenient mobility and can be applied in any crushing site, thus reducing installation and transportation cost. In the mining mobile crushing process, tyre mobile crusher is the first choice of wise investors.
Coarse mobile construction station is widely used in sand aggregate production line, metallurgy, chemical industry, building material and water and electricity industry. If you need anything, please consult our online service or email us to sales@hxjq.com.