Introduction of Ceramsite Sand Rotary Kiln
Author: admin Time: 06-04-2014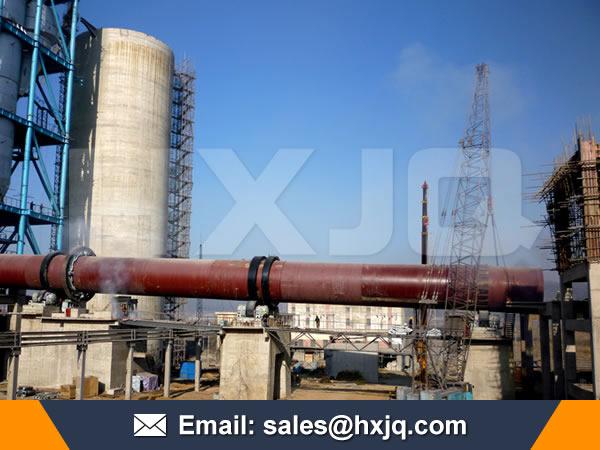 Hongxing Machinery combines the brand new design concept of rotary kiln and high-efficiency and low energy consumption technology together, also investigates the current market timely to understand the customers' needs. As a leading enterprise in mining machinery field, Hongxing Machinery produced many qualified products and made a big contribution to the national economy.
The wider and wider application of ceramsite makes the ceramsite production line develop at an unprecedented speed. As a core machine in ceramsite production line, the ceramsite sand rotary kiln is bought by more and more customers, while its quality is not always satisfying, which brings much trouble to customers to some degree. For example, customers often complain that the products cannot reach their requirements or they don't have whole set of after-sale service after purchasing the equipment. How to choose the ceramsite sand rotary kiln with a first-class quality, after-sale service and price in today's complicated market? The refractory materials of ceramsite sand rotary kiln will be deformed because of the big pressure and stress in kiln and the brick will break down and fall off under pressure. So the refractory materials should have strong mechanical strength to guarantee its smooth functioning. If we pay attention to several points during its functioning, its service life can be prolonged and the calcination quality can be improved at the same time of guaranteeing the normal working of the kiln system.
Hongxing Machinery is a professional rotary kiln producer with decades of year's history. It never stops its pursuit to innovation. In the recent years, Hongxing Machinery had a big achievement in new type ceramsite sand rotary kiln production. We are determined to serve customers with qualified products, advanced technology and complete after-sale service. If you have any other questions, please contact us!