How to Prevent the Blockage of Vibrating Screen Mesh?
Author: admin Time: 07-03-2014
Vibrating screen is a new kind of efficient screening equipment, which is capable of screening and classifying powder or granular materials. It is widely used in plastic industry, abrasive industry, chemical industry, pharmaceutical industry, building material industry, food and other industries. In order to prevent the blockage of the vibrating screen, manufacturers will usually add some cleaning devices to prevent the blocking of mesh. The anti blocking devices usually include bouncing ball, ultrasonic and brush.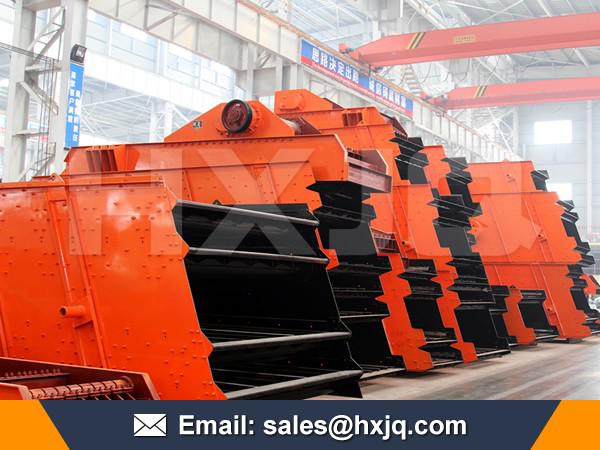 The bouncing ball is the most commonly used cleaning device for the mesh. If the flows of materials are particularly good or the screen aperture is large enough, it does not need to increase the amount of bouncing balls. In this case, bouncing balls will not take too much effect. However, when the material is fine, it just need to add the bouncing ball. Bouncing balls can impact vibration screen together with the materials to prevent the vibration screen from clogging. But for the screening of super fine materials, if only use the bouncing ball to prevent the blockage of mesh is not enough. In this case, we need to consider about the ultrasonic system. For example, the ultrasonic cleaning device is especially suitable for sieving various materials which are difficult to screen.
Hongxing Machinery is specialized in producing vibrating screen, which includes linear vibrating screen, circular vibrating screen, ultrasonic vibrating screen and high frequency vibrating screen. Hongxing vibrating screen has reasonable price, excellent quality and considerate after-sales services. If you are interested, please leave us a message or send emails to sales@hxjq.com .