The Selection Criteria of Sand Production Site
Author: admin Time: 07-14-2014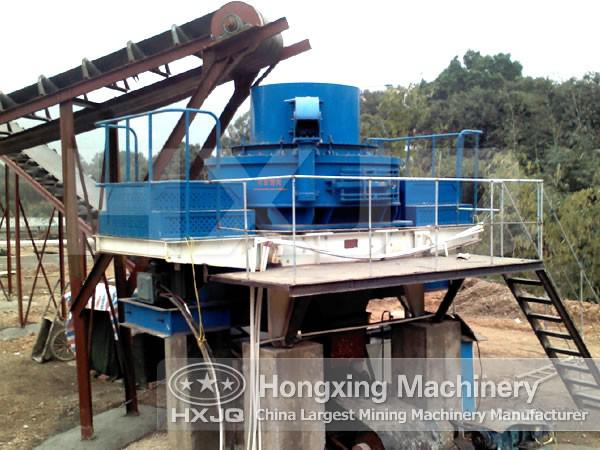 The sand production line is the core part of sandstone factory, and its main function is to crush the collected stone into the required sand, then for loading and transportation. When selecting the site of sand production line, in order to make the production more convenient, Hongxing Machinery will give you some suggestions as follows:
1. The water supply conditions. The production site should be close to the water source, but do not collide with agricultural water under the prerequisite of meeting the needs of production and life.
2. Save the transportation cost as much as possible. Strive to achieve gravity or semi gravity flow if conditions permitted, and prevent the damage or contamination on the environment, rivers, agricultural production and living area resulted from waste.
3. The sand production site should have good engineering geological conditions. It should be avoided to be built in fault, landslide, flood level, soluble, sludge, humus, wells, cultural relics and other places which have bad conditions. The soil bearing demand should be no less than 200K N/mz. It is not suitable to be built in the earthquake regions or the collapsible loess layer regions.
4. It must have the appropriate transportation conditions. The transport should facilitate the convergence with state route, and the water transportation should facilitate the sharing of wharfs or the selection of the suitable location of new terminal.
5. The sand production line should be close to the quarry and the applied areas of materials.
6. The power supply conditions of the site. The stone should overcome the rough processing problems of sand production line. It is better to have reliable power supply as far as possible to shorten the transmission line, where there are conditions for using the grid power. So as to avoid self built plant and increase the investment and management expenses.
7. The topography of sand production site should meet the requirements of plant processes. Terrain conditions must meet the site area requirements, and the natural gradient of general crushing field is around 25. If there are no such ideal terrain conditions, even for the ground constructions, the natural slope is suitable.