Chinaware Ball Mill is a New Kind of Energy-saving Ball Mill
Author: admin Time: 08-03-2014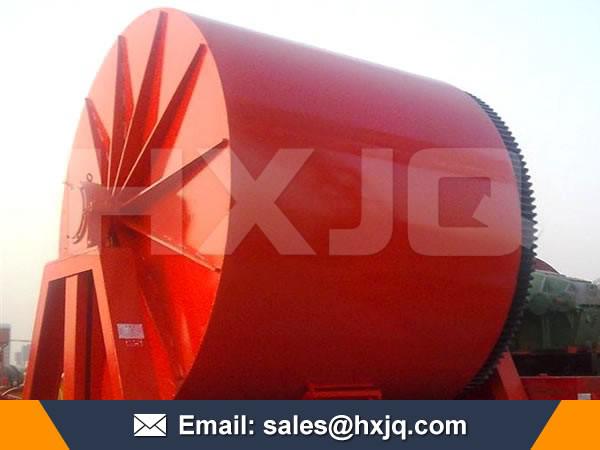 Chinaware ball mill or ceramic ball mill has ceramic body and very small volume, which is generally applicable to the small scale production in the development phase of products. It is a new type of energy-saving ball mill equipment developed by the domestic processing machinery experts with the research and development of new ball grinding technology. Chinaware ball mill not only improves its production capacity and crushing efficiency, but also expanded the scope of its applications, from limestone to basalt, from the stone production to a variety of ore crushing; it can provide an incomparable crushing performance in a variety of medium, fine and super fine crushing operations. It is the latest generation of product to take place of spring cone crusher and hydraulic cone crusher in building industry, which is the most ideal equipment for large stone factories and mining crushing industry.
Ceramic ball mill has no big difference with other ball mills, and they are mainly different from the lining plate of ball mill.Ceramic ball mill adopts alumina lining and high aluminum bricks glaze grinding, while other ball mills commonly use the aluminum liner. The concrete lining size must be tailored based on the size of the ball mill.
The main part of its body is made of stainless steel and chrome plate inside the mill. The balls have several types such as: stainless steel, glass, ceramics, and the most commonly used is the alumina ceramic ball, because its hardness is particularly high, and the diameter is 10mm, 20mm or 25mm, customers can choose the suitable type according to their actual needs.
Hongxing Machinery is a professional chinaware ball mill manufacturer in China, in addition to chinaware ball mill, we also have lattice type ball mill, overflow type ball mill and chute rod mill. The chinaware ball mill price of our company is more favorable and reasonable; customers are warmly welcomed to contact us!