What Affect the Particle Size of Hammer Crusher?
Author: admin Time: 08-17-2014
Hammer crusher is suitable for the fine crushing of limestone, coal or other medium hard brittle materials in metallurgical industry, building materials industry, chemical industry and hydropower industry. In the production process of hammer crusher, there are two main elements affect the particle size of materials: the composition ore material and the feeding mode. As we all know, hammer crusher is the typical machine which uses the impact lining board and hammerhead to crush materials, it has the characteristic of universality and practicability, which is suitable for gold, silver, copper, iron and other non-ferrous metals with less than 3 mm.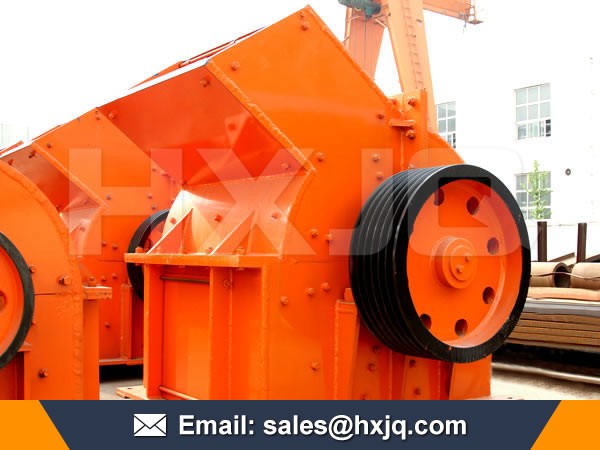 In the processing process of hammer crusher, if the materials in the crushing chamber is hard, it will add pressure onto the machine, the crusher will be worn for a long time, and the lining board and hammer may lose their force, thus resulting in the material jam of crushing cavity; different inlet speed leads to different crushing force, and the scattered forces of materials are also different. Only the undamaged hammerhead and the impacting gap can achieve the stable crushing ratio of the crusher.
Hongxing Machinery has create a brilliant performance in mining industry based on years of production practice and technical results of the mining equipment. We will always adhere to the advanced technology innovation to drive the rapid development of hammer crusher in China.Hongxing Machinery has complete types of hammer crushers for sale, which include heavy hammer crusher, ring hammer crusher, mini hammer crusher and so on. Through years of production experience, we have continuously updated out production technology to bring more benefits for customers!