Ceramic Ball Mill Makes the Coating Industry More Perfect
Author: admin Time: 10-16-2014
With the development of the construction industry in China, paint market has a thriving scene. As the main raw material of coating, the demand of Kaolin is increasing. It is expected that kaolin demand will have a larger growth in the future Chinese coating industry, which will be looked forward in the future development. Ceramic ball mill is also called chinaware ball mill, which is a kind of grinding equipment for grinding special kinds of materials. Ceramic ball mill produced by Hongxing Machinery production is developed on the basis of independent research and development to create professional ball mill equipment for customers, which is the best choice for the processing of kaolin.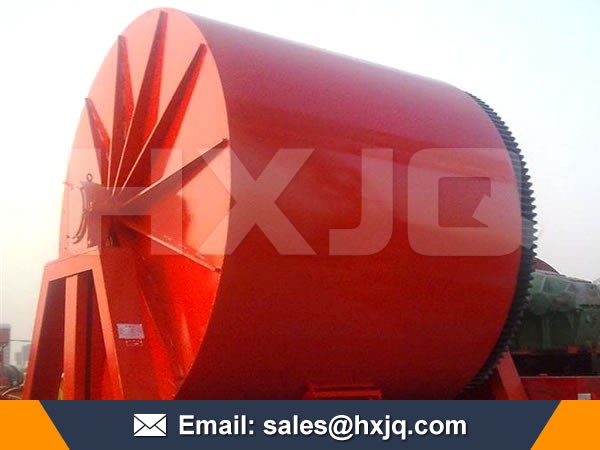 The optimistic prospects of paint industry will drive the increase in kaolin demand. Pure kaolin is soft with high whiteness, which is easy to disperse suspended in water. It also has good plasticity and cohesiveness as well as the high excellent electrical insulation properties; it has good acid soluble cationic, low refractoriness physicochemical properties. Therefore, kaolin has become necessary for papermaking, ceramics, rubber, chemical, coatings, pharmacy and national defense industry. Initially, kaolin is cheap filler in papermaking industry. In recent years, manufacturers are making kaolin to apply to the direction of the development in coating industry. The main effect of kaolin in paint is the filling and pigment substitute. If the paint is added to filler with a certain weight, it can improve the coating filling, sanding property and mechanical strength. Ceramic ball mill of Hongxing Machinery can be effectively used for mixing and grinding processing of kaolin. The finished product fineness is uniform, which is power saving. When compared with similar products, ceramic ball mill has the advantages of novel structure, simple operation, safe use, energy saving, stable and reliable performance.
Hongxing Machinery has new kinds of chinaware ball mill for sale, which can fully meet or exceed the industry standards in product quality, energy consumption, production, safety, operation cost and other key indicators. In addition, the ceramic ball mill price of our company is reasonable. At the same time, as the largest ball mill R & D and production base in Henan Province, we can also provide tailor-made cement ball mill, wet ball mill and dry ball mill for customers!