Compound Crusher Challenges Slag Crushing Operations
Author: admin Time: 10-27-2014
Slag belongs to extremely high hardness and strong corrosive material, which contains strong acidic substances. Therefore, the crushing and disposal of slag must choose strong corrosion resistance and specific hard material resistance crushing equipment. The engineers of Henan Hongxing Mining Machinery Co., Ltd. have developed a new type of compound crusher through in-depth study of slag material characteristics and combined with the crushing principle form home and abroad. You can choose the type of crushing chamber according to different crushing requirements to conduct coarse crushing, fine crushing and super fine processing of slag according to the feed particle size and product specifications.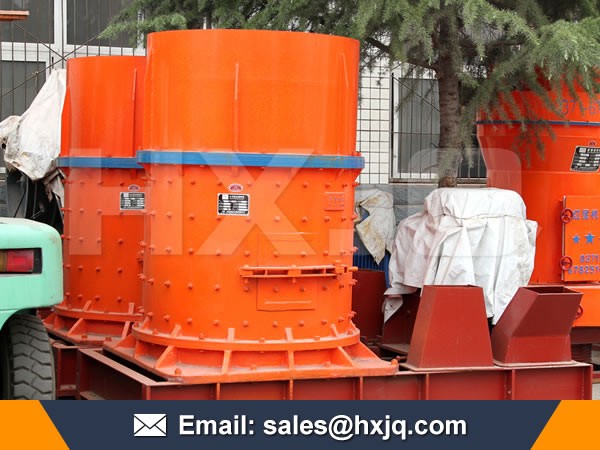 Compound crusher is a kind of small rock crusher, which is suitable for crushing limestone, clinker, coal and other minerals in building materials industry, mining, metallurgy and chemical industry. Because it has reliable parts material selection and reasonable structure design, so the service life of the crusher is long and the crushing product size is uniform, which have reduced the cycle load. For the large-sized crusher, it has a hydraulic cavity clearing system to reduce its downtime, and each kind of specifications have different crushing chambers, customers can choose different cavity types according to their different needs, so as to be better adapt to the needs of users. Compound crusher is sealed by the sealing grease to avoid the water supply and drainage system blocked ills and pumping water easily mixed defects. Spring safety system is the overload protection device, which can make the impurities and iron go through smoothly without damage to the crushing chamber.
As a typical kind of small stone crusher machine, compound crusher has incomparable performance during its production process. Fote compound crusher price is the most favorable with the same quality. If you want to know about our latest quotation, please chat with us online or send emails to us. Thank you!