The Common Problems of Drying Machine
Author: admin Time: 05-25-2014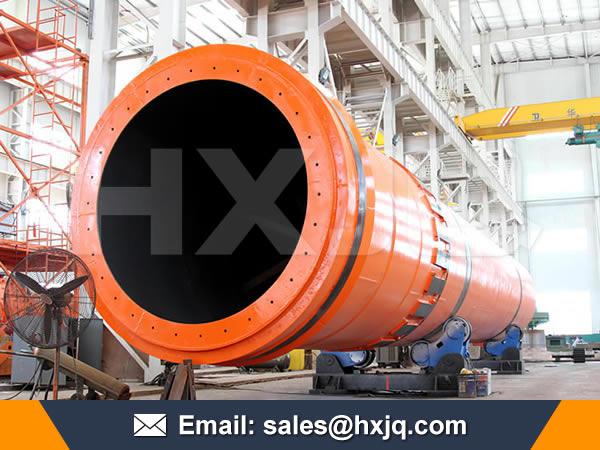 The rapid development of mining machinery pushes the social economy forward. In addition, our country introduces policies about energy saving and environment protection, which helps the new type drying equipment put into actual use. Compared with the drying equipment abroad, the domestic dryer should develop towards large-scale, automation and high technical content. We should improve its performance, productivity and energy saving. Only by that can our social economy develop healthily. Hongxing drying machine is widely used in coal, chemistry, metallurgy, mining, building materials, refractories, food, agriculture, medicine and plastic additives industry.
The drying equipment is one of the best sellers in the mining equipment, but even high-quality products can also have a problem one day. The machines are just like people, and there are always big or small problems happening. So what are the common problems of drying machine? Here is a summary:
1. It will stop working because the electric motor is burned down or belt is loose.
2. The drying temperature will be too high or too low because the heating tube or its wire is burned down.
3. The drying machine is unstable and noisy when working because its foundation is not stable.
4. Inappropriate choice of drying equipment type leads to unqualified final products.
5. Inappropriate regulation of the dryer parameter leads to insufficient drying of the materials.
6. Long-term abrasion of brake leads to the brake failure.
Above are some daily failures of dryers, so when you choose the drying equipment it is beneficial to send technicians to the equipment manufacturer to have a good understanding of everyday operation and maintenance knowledge in order to ensure a long service life. Hongxing Machinery, as a professional dryer manufacturer, is striving to develop the domestic and international market depending on its strong technical strength and technical personnels. Welcome to visit our company!