Sand Maker Has Great Impact on the Sand Production Industry
Author: admin Time: 07-20-2014
When the sand making machine has not been developed, natural sand has wide applications. Natural sand is naturally formed in the river floodplains, which has various diversifications with no uniform standard. It is applied to the production line after careful screening, which greatly prolongs the production time.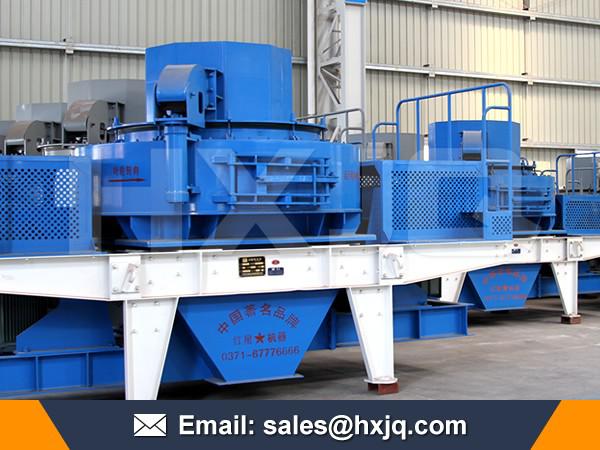 The sand making machine is developed on the basis of the disunity of natural sand size, which can realize uniform grinding of natural sand, so that it can better applied in the production process. The outcome of sand making machine has greatly shortened the working time of construction industry, road building industry and other industries, therefore, it has gain an everlasting fame among major industries.
Sand maker is suitable for the crushing and plastic of soft, hard and super hard materials such as ores, cement, refractory, aluminum, soil clinker, carborundum, glass, silicon carbide, corundum and sintered bauxite.
Hongxing Machinery is specialized in the production of large and small mining equipment. We are the joint-stock enterprise to produce and sell drying equipment, mine, metallurgy and building materials equipment. 'First-class products, top-quality service' is the purpose of our company from beginning to end since our establishment. In the production process, Hongxing Machinery has relevant scientific research units to closely cooperate with. With its sophisticated equipment, advanced technology, fast product innovation and professional testing base, Hongxing Machinery is warmly approved by the customers from home and abroad.