The Preparation Steps before Starting the Jaw Crusher
Author: admin Time: 09-16-2014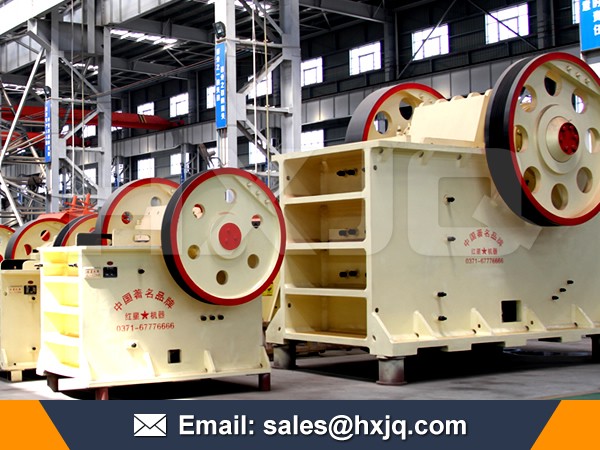 Jaw crusher can process materials by adopting the principle of mutual extrusion between jaw plates. It is often used as the first process to crush all kinds of rocks with less than 320MPa compressive strength into medium particle size for one time. Jaw crusher is always used with cone crusher, impact crusher and sand maker to constitute the sand production line. A good inspection habit can ensure the normal operation of the crusher. Rely on regular repair and accurate written records rather than your memory. Prestart and routine repair can reduce the stop time of the machine and prolong the service life of jaw crusher. Following preparations should be paid attention to before starting it:
1. Check whether the lubricating oil is correct, and whether the lubrication system meets the installation requirements.
2. First of all, start the pump. Open the cover above the tank and check the oil return pipe in it to confirm that the oil has been in circulation. During the normal operation of the crusher, and the discharging amount of the oil should take up at least half amount of the oil discharging pipe.
3. Remove the crowded plates resulted from shipment in the crusher lining.
4. Check the axial clearance. The transmission shaft along the axial direction should move freely within 0.8-1.6mm.
5. It is best to check if there are tools or equipment barrier inside the crusher. Check whether all the joints and fasteners are fastened, or whether there is any leakage and other obstacles which may affect the start of the crusher.
6. Move the transmission shaft with hands to check whether the inner wall and the rolling mortar wall of the crusher is interference, or whether there are other mechanical barriers. If the broken wall impacts the rolling mortar wall, please refer to relevant instructions about adjusting requirements of discharging mouth.
7. After finishing The above Check, start the crusher according to the starting program.