Ball Mill Can Also Become a "Green Mechanical Product"
Author: admin Time: 04-28-2014
As people's concern for the environment is increasing, more and more people begin to attach great importance to the green production of the agriculture and industry. While in the machinery industry, the environmentally friendly 'food' applied to the industrial production also exists, only with different purposes from the traditional food.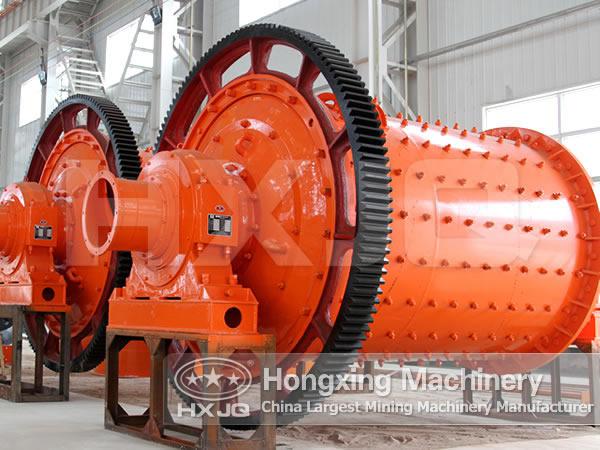 We all know that the ball mill is an important mining machine, which is mainly applied in the grinding procedure. While compared with other equipment, the ball mill consumes more energy. So we must improve it in this aspect, to reduce its energy consumption and the environmental pollution at the same time.
Hongxing Machinery, as a comprehensive mining machinery equipment manufacturer, produces various-type crushers and mill systems, which includes ZM high-yield steel slag mill, rod mill and ball mill series products. The ball mill produced by Hongxing Machinery is improved according to the environmental requirement in the new period. It adopts the large diameter double roller bearings, which makes it easy to repair and high-efficiency. The equipment adopts conical structure near the discharge end and steel balls with smaller diameter, which makes fine grinding to the materials. At the same time, the usage of a new type steel as raw material greatly reduces waste pollution brought by the machine. The adoption of the drum feeder without inertial impaction makes the machine work stably. The ball mill produced by Hongxing Machinery conducts the full grinding to the materials while guaranteeing the efficiency, thus reducing the waste and the pollution gas, making the environmental characteristics show out.