The Current Situation and Reasons of Low Productivity of Ball Mill
Author: admin Time: 06-19-2014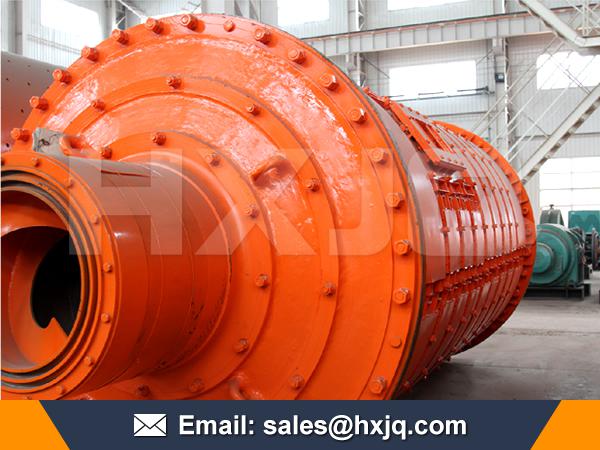 Many customers complain that ball mill is noisy and low efficient, while the final products meet the basic requirements. So we should design ball mill well and conduct a comprehensive consideration in aspects like noise reduction, steel ball ratio optimization, sealing, transmission type choice, output consumption ratio controlling and optimization. To satisfy customers with environmentally friendly and efficient ball mill.
We should draw lessons and absorb advanced foreign lessons and keep innovation to improve ball mill technology. The current society pays more and more attention to energy utilization rate and environmental protection, so we should emphasize its energy consumption and reduce its environmental pollution as far as possible at the same time improving its output. Manufacturers should put more energy and capital in material science, mechanical manufacturing and metal smelting research and other related disciplines.
The Reasons of Low Productivity of Ball Mill
There are many reasons responsible for the low productivity of ball mill. Today we mainly talk about the equipment problems' influences on its productivity.
The productivity energy saving cement ball mill is influenced by equipment problems to a large degree. The reduction device is an important way to improve its productivity. It will have higher efficiency is its rotating speed is higher. So we could improve its output per hour by regulating its reduction device. In addition, ore beneficiation enterprise can achieve the satisfying result by installing frequency converter to regulate the rotating speed.
The rotating speed of ball mill has an important influence on its grinding efficiency. As is proved by experiment, under a certain ball packing rate, the grinding efficiency is in direct relation with its rotating speed. Too slow rotating speed cannot achieve high efficiency. Moderate speed regulation can improve its output to a certain degree, while, its energy consumption and lining board abrasion is also severe.